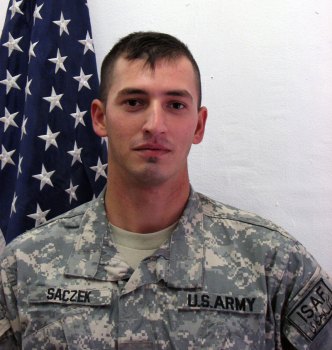 Courtesy: Illinois Army National Guard
Lukasz Saczek, 23, graduated from the Steinmetz Academic Centre in Chicago in 2005. He died May 10, 2009, in Afghanistan.
A 23-year-old sergeant in the Army National Guard died earlier this month in Afghanistan from non-combat related injuries, officials said.
Sgt. Lukasz Saczek was from Lake in the Hills, Ill. On his first deployment in Afghanistan, he was assigned to Company D, 1st Battalion, 178th Infrantry.
He died May 10.