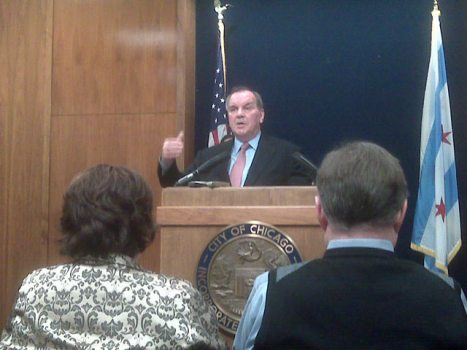 The mayor wants to get some federal largesse for Chicago.
Mayor Daley is leaving for D.C. this afternoon to help lobby for funds from the federal stimulus package. He'll offer the first specifics of Chicago "shovel ready" projects that could start right away if they receive funding.
The projects include repairing miles of CTA 'L' tracks, repaving streets, increasing funding for police, and replacing street lights.