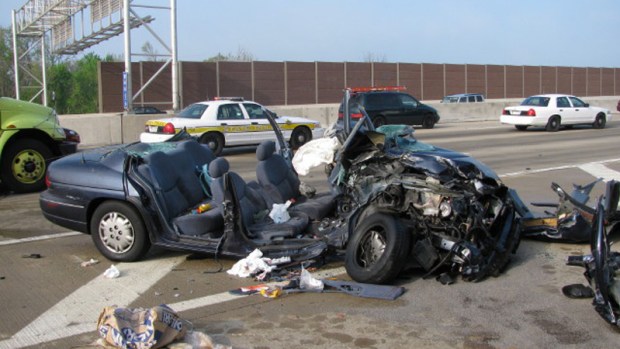 Courtesy: NWITimes.com via Indiana State Police
The car became wedged under a big rig's trailer and was dragged for more than 200 feet.
A 10-year-old Gary girl was critically injured in a three-car crash on Interstate 80/94 early Thursday morning that shut down all westbound lanes for over an hour, the NWI Times reported.
According to police, Tashanda L. Willis, 27, of Gary was driving her 1998 Chevrolet Lumina westbound just west of Calumet Avenue when she went off the roadway and twice hit a concrete median barrier wall off the inner shoulder. The Lumina then went back into the roadway, crossing two lanes of traffic and hitting a semi-tractor trailer.