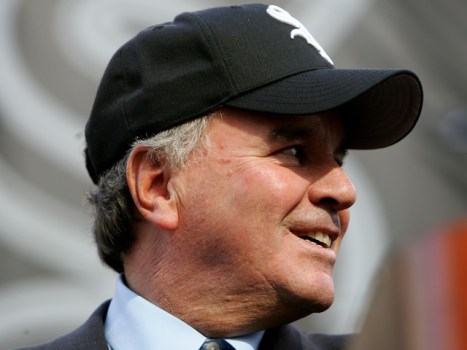 Jonathan Daniel/Getty Images
In Chicago, there's no better ally than Mayor Richard Daley. He's proud to be a lifelong fan of the "Boys of Summer." He says going to a game at Comiskey Park with his father is one of his earliest childhood memories.
If Mayor Daley has any regrets about the 20 years he's spent as Chicago's mayor, it's only that the April 4 anniversary came and went without notice.
"I was surprised. . . .I thought somebody would ask me a question on that," Daley said.