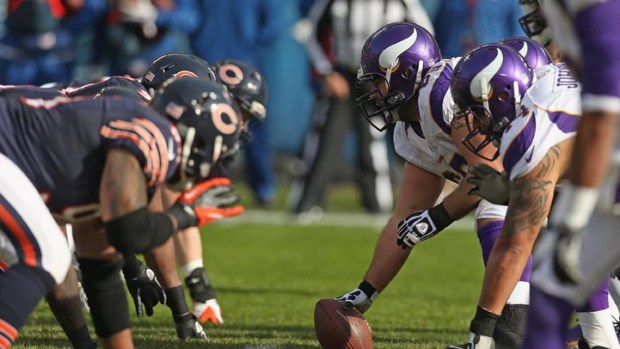 Getty Images
(Photo by Jonathan Daniel/Getty Images)
Happy April Fools' Day!
Don't worry, Grizzly Detail isn't going to pull any pranks on you. We love you. No, we want to let you know about the little Twitter war between the Bears and NFC North rival Minnesota Vikings.
The Minnesota Vikings started it. They warned against being mean on April Fools' Day, but should have listened to their own words. They used a picture of Jay Cutler being sacked to show this.
Of course, they needed three Vikings to get Cutler down. But don't worry. The Bears didn't take this lying down.
Why yes, that is a picture of Devin Hester (who has four returns for touchdowns against the Vikes) outrunning a gaggle of Vikings. Well-played, official Bears account. Well-played.