The Chicago Bears entered the offseason on a five-game losing streak and with little to be positive about after a 5-11 season, heads are rolling at Halas Hall Monday. Both G.M. Phil Emery and head coach Marc Trestman have been fired by the team.
The duo leaves an uninspiring legacy in the Windy City, as Emery's penchant for high-priced contracts and questionable draft picks made Trestman's job a nearly impossible task. Trestman's offensive play-calling did leave something to be desired despite the variety of weapons in his arsenal, and he joins the pantheon of other coaches that have tried and failed to get the most out of quarterback Jay Cutler over the years.
The question now becomes this: who is going to replace the two men when the 2015 season begins? One big candidate is already off the board as Jim Harbaugh is all but hired at the University of Michigan, but there are still plenty of others who could potentially be called by the Bears.
One name that is being bandied about quite a bit is former Denver Broncos and Washington head coach Mike Shanahan. He worked with Cutler in Denver during the early part of the quarterback's career, and he also has the experience necessary to wear both the G.M. and head coaching hats, if necessary.
Lewis' Concerns About Mike Shanahan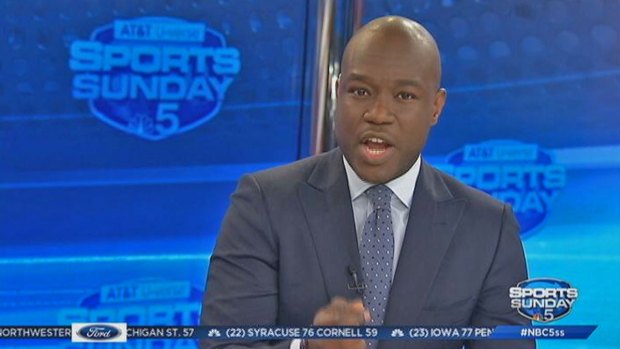 Mike Shanahan is a well-respected football coach, but NBC Chicago's Siafa Lewis says there's something about Shanahan's record that concerns him. (Published Monday, Dec. 29, 2014)
On the coaching side exclusively, there are plenty of options to consider. Hotshot coordinators are definitely going to be on the team's radar, with Arizona defensive coordinator Todd Bowles and Indianapolis offensive coordinator Pep Hamilton also potentially gaining the attention of the Bears.
Another coach that could gain some attention is former New York Jets head coach Rex Ryan. Ryan, who was fired by the Jets on Monday, would certainly bring some interesting ideas to the table for the anemic Bears' defense, which has been historically bad in the past two seasons under the guidance of Trestman and defensive coordinator Mel Tucker.
They could also dip into the college ranks, although coaches like Nick Saban would probably prefer to remain there. Les Miles of LSU could be an intriguing option, as the offensively-minded coach has built one of the nation's strongest and most consistent programs in the rough-and-tumble SEC. Stanford head coach David Shaw could be another option, as he has done a nice job of maintaining the solid program that Harbaugh left when he made the leap to the NFL.
On the general manager front, the Bears could go in any variety of routes. Tried and true guys like Bill Polian could be on the list, but it's unlikely that he'll want to leave the comfort of the TV circuit to give the Bears a whirl. It's more likely that the team will go with one of the many quality directors of player personnel out there, with Chris Ballard (Kansas City Chiefs) and Tom Gamble (Philadelphia Eagles) both among those who are getting some attention in NFL circles.
Another name to keep an eye on, as usual in these situations, is Baltimore Ravens assistant G.M. Eric DeCosta. He's constantly among those names mentioned for a general managing slot when one opens up, and even though he's supposed to be the heir apparent for Ozzie Newsome in Baltimore, joining the Bears could be the kind of step up that he needs to make the leap.
Former Kansas City Chiefs G.M. Scott Pioli is another name for Bears fans to keep in mind as the process plays out. The Bears could prefer to go with someone with experience in the big chair, and if they do, going with a guy who assembled a pretty solid roster in Kansas City would be one way of doing so.
One name that could come up, but likely won't stick, is Nick Caserio. Director of player personnel for the New England Patriots, Caserio has been mentioned as a potential G.M. pick for several teams, but he just signed a new contract extension with the team over the weekend, so it's unlikely that he will be looking to jump ship any time soon.

Sports Sunday Viewers Take Charge of Bears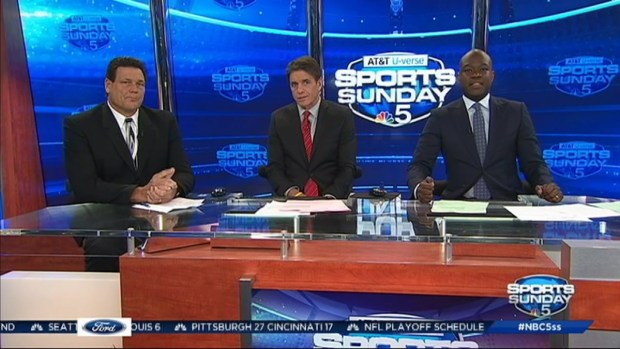 Viewers take to Facebook and Twitter to answer the question: "If you owned the Chicago Bears, what would be your top priority in the offseason?" (Published Monday, Dec. 29, 2014)
Published at 9:35 AM CST on Dec 29, 2014 | Updated at 10:43 AM CST on Dec 29, 2014