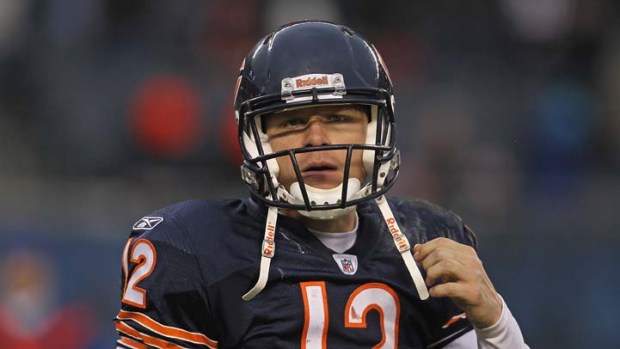 Getty Images
Caleb Hanie walks off the field after a loss to the Kansas City Chiefs at Soldier Field on December 4, 2011 in Chicago. The Chiefs defeated the Bears 10-3.
Good morning and welcome to Bear Bites, your daily rundown of Bears news.
Read on for plenty about Martz and Hanie's plans, the legacy all of the Bears QBs bring from college, the D's preparation, and the return of the Mac.