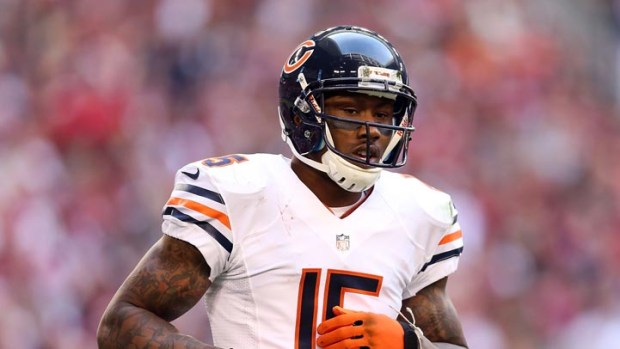 Getty Images
Welcome back, Brandon. (Photo by Christian Petersen/Getty Images)
Brandon Marshall missed much of the Bears' off-season training as he recovered from hip surgery. On Tuesday, he shared the news that he was cleared to return to the Bears' off-season practices.
Marshall was present at Halas Hall for the OTA sessions, but wasn't able to participate. You can understand why he would want to blast some music at the news.
The hip surgery was to correct a nagging injury that Marshall dealt with for years. In April, when he still wasn't healthy enough to return, he said his hip felt better than it had in years.
"I'm probably around like 80 to 90 percent, but I'm feeling like 100 percent, though," Marshall said to ESPN Chicago. "This week was the first week I started running routes. Surprised myself … felt good."
Marshall's return is important as the Bears learn a new offense under new head coach Marc Trestman. He was by far the Bears' best offensive weapon in 2012. His health is key to success in 2013.