Getty Images
Caleb Hanie #12 of the Chicago Bears (L) shakes hands with Jay Cutler #6 as quareterbacks coach Sahne Day watches before a game against the Atlanta Falcons at Soldier Field on September 11, 2011 in Chicago, Illinois. The Bears defeated the Falcons 30-12.
The Bears had their sights set on Titans quarterback coach Dowell Loggains to step in as their quarterbacks coach and passing game coordinator, but they will need to look elsewhere.
Tennessee has denied the Bears permission to talk Loggains, according to the Chicago Sun-Times.
Loggains drew acclaim for helping the Titans through their quarterback-troubled years with Vince Young and Kerry Collins.
This season, Matt Hasselbeck threw for 3,571 yards while also developing rookie Jake Locker. Jay Cutler was reportedly pushing for Loggains.
Now, it's back to square one to replace Shane Day, who left the Bears the same day as offensive coordinator Mike Martz.
Though the Bears filled their offensive coordinator position quickly by staying in-house with Mike Tice, they still are on the lookout for a general manager and quarterbacks coach. Eric DeCosta, one of their main GM hopefuls, decided to stay in Baltimore, and now they can't get their top choice for quarterback coach.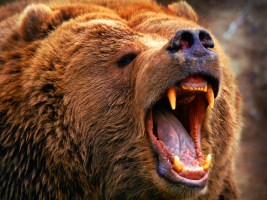 Check out Grizzly Detail: NBC Chicago's Bears blog features videos, photos, news, commentary and more. All the Grizzly Detail is right here.
Bear Down, Chicago.
Grizzly Detail on Twitter: @Grizzly_Detail