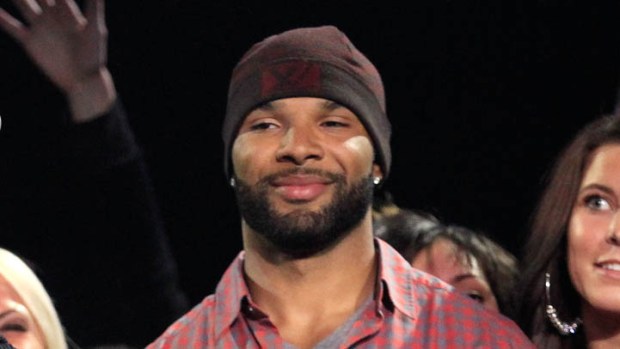 Getty Images for Vh1
Philadelphia Eagles DeSean Jackson and Chicago Bears Matt Forte speak onstage during VH1's Super Bowl Fan Jam at Indiana State Fairgrounds, Pepsi Coliseum on Feb. 2, 2012 in Indianapolis, Indiana.
Good morning and welcome to Bear Bites, your morning rundown of Chicago Bears news. Read on for news on Matt Forte and the franchise tag, Jay Cutler on the new QB coach and baby clothes, and some jokes from one of the Bears' best jokesters.