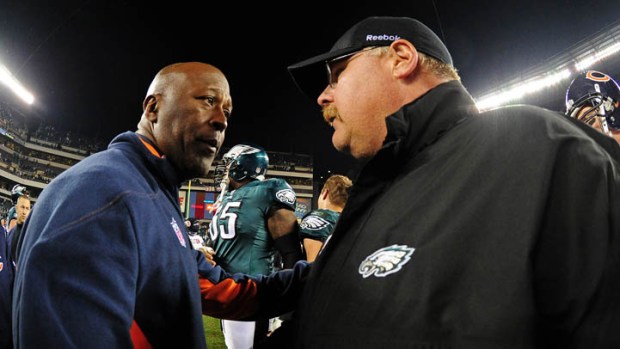 Getty Images
Head Coach Andy Reid of the Philadelphia Eagles congratulates Head Coach Lovie Smith of the Chicago Bears after the game at Lincoln Financial Field on November 7, 2011 in Philadelphia.
Welcome to Bear Bites, your morning rundown of the best Bears news from around the web.
Read more about Lovie Smith's impressive performance, the Earl-to-Jay connection, payback from Chris Harris, how the Bears rise to a challenge, Chris Williams on a good list, Jay Cutler on a bad list and a new Bear.