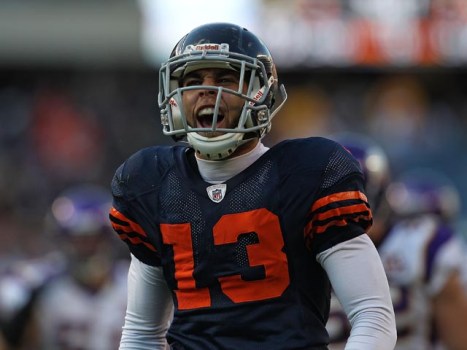 Getty Images
Johnny Knox #13 of the Chicago Bears celebrates a first down catch against the Minnesota Vikings at Soldier Field on November 14, 2010 in Chicago. The Bears defeated the Vikings 27-13.
Good morning and welcome to Bear Bites.

Grizzly Detail will head to Bourbonnais today, so follow us on Twitter for updates.