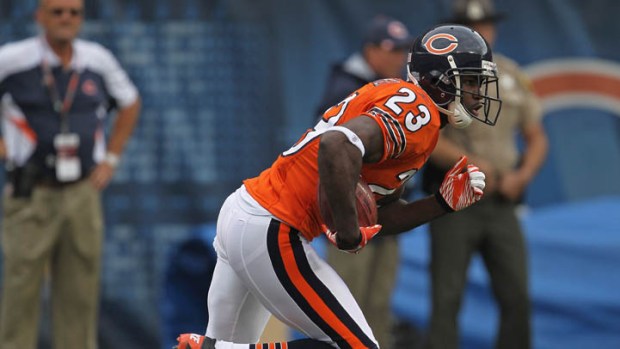 Getty Images
Devin Hester returns a kick against the Green Bay Packers at Soldier Field on Sept. 25 in Chicago. The Packers defeated the Bears 27-17.
Good morning and welcome to Bear Bites, your daily dose of Bears news.
In today's edition, read up on Devin Hester and video games, Brian Urlacher on the loss of his mother, Chris Conte dealing with the Eagles receivers, Lovie Smith's reputation and Anthony Adams' health scare.