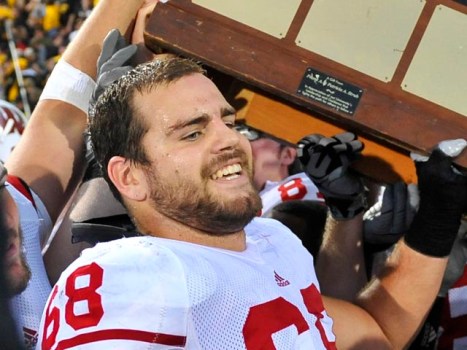 Getty Images
Offensive lineman Gabe Carimi #68 of the Wisconsin Badgers holds the Heartland Trophy with his teammates as they celebrate their victory of the University of Iowa Hawkeyes at Kinnick Stadium on October 23, 2010 in Iowa City, Iowa. Wisconsin won 31-30 over Iowa.
Good morning, and welcome to a Carim-iffic version of Bear Bites, your round-up of Bears news.


Follow Grizzly Detail on Twitter all weekend through the next five rounds of the draft. It's a party!