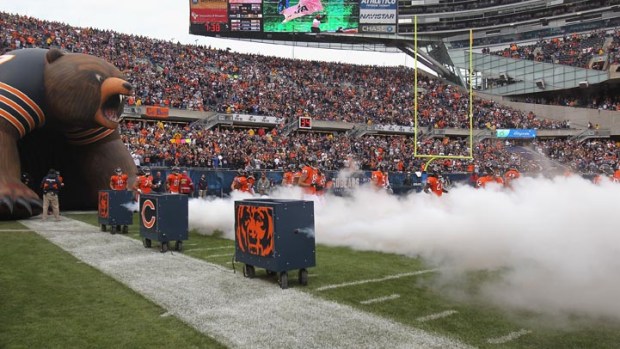 Getty Images
Members of the Chicago Bears run onto the field before a game against the Green Bay Packers at Soldier Field on Sept. 25, 2011 in Chicago. The Packers defeated the Bears 27-17.
Good morning and welcome to Bear Bites, your Friday morning rundown of Bears news.
This morning, read up on the Bears/Packers rivalry, the aging defense, the relationship between the defense and offense, and the failure of Caleb Hanie. Thank you for reading, and happy holidays from your friends at Grizzly Detail.