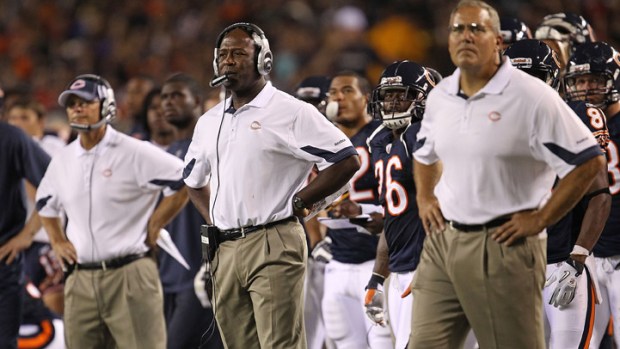 Getty Images
Head coach Lovie Smith of the Chicago Bears (C) watches along with defensive coordinator Rod Marinelli (L) and special teams coordinator Dave Toub (R) as their team takes on the Arizona Cardinals during a preseason game at Soldier Field on August 28, 2010 in Chicago, Illinois. The Cardinals defeated the Bears 14-9.
Good morning and welcome to Bear Bites, your morning rundown of Chicago Bears news. Read on to find out where Bears coaches were on Tuesday, what a former Bear has to say about the uniform changes and where Brian Urlacher hopes to finish his career.
News breaks at inconvenient times. Stay tuned to NBCChicago wherever you go. Download our iPhone and iPad apps, now available on the iTunes App Store. Get your iPad App. Get your iPhone app.